Pipeline and Civil Construction Made Easy
different types of analytics
ProDelta uses advanced systems and some of the latest technology to enhance the efficiency of decision-making in both pipeline and civil construction.
Utilizing 3D GIS, Business Intelligence, Remote Sensing, and Enhanced Analytics to provide a transparent, simple-to-use interface for all stakeholders to gain insight.

PROACTIVE
Utilize Open Source Data and Internal Systems To Optimize Programs
IDENTIFY
Use Remote Sensing and Data Analytics for Accurate Planning
PLAN
Design, Create Cost Estimates and Provide Scheduling Support
EXECUTE
Data Automation, Machine Control Support,  Remediation/Reclamation
From the project inception to turn over, ProDelta is a single source for all your pipeline construction needs, and begins work on your project before ever leaving the office using Historical Data, or data obtained from the Front End Engineering and Design.
During our preliminary planning, ProDelta completes a 3D Model of all features known about the project. This includes the following:
• Available LiDAR
• Master Crossing List
• Mitigation Planning
• Grade Analysis
• Extra Work Space Requirements.
ProDelta can go through a large variety of analysis or calculations at the first stage of our process based upon your needs.
ROUTE SELECTION/ COST ESTIMATION
ProDelta DMS can be implemented at project conception. Using available data, ProDelta DMS can complete a variety of analyses and visualizations. 
The data works with qualified estimators to determine the qualified schedule impacts and associated cost implications. All data is summarized in an online, interactive secure platform.
BENDING ANALYSIS
Based on project specifications, ProDelta DMS runs detailed analytics where the centerline changes less than 0.1 m of elevation. Based on the Bending Analysis, ProDelta DMS identifies areas that appear to be minimal grade, that will exceed the cold bending specifications. This identifies areas where additional grade costs will be incurred and potentially schedule impact.
TERRAIN ANALYSIS
ProDelta has developed a Terrain Impact Assessment (TIA) to complete preliminary grade volume calculations for linear construction. The terrain analysis can be used to determine equipment loading and schedule impacts. ProDelta TIA is a granular method of review linear construction projects which calculate volumes along the ROW.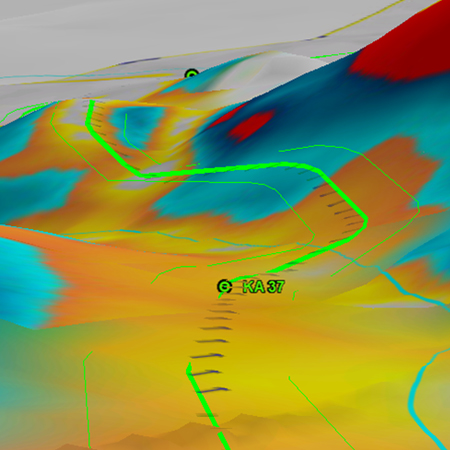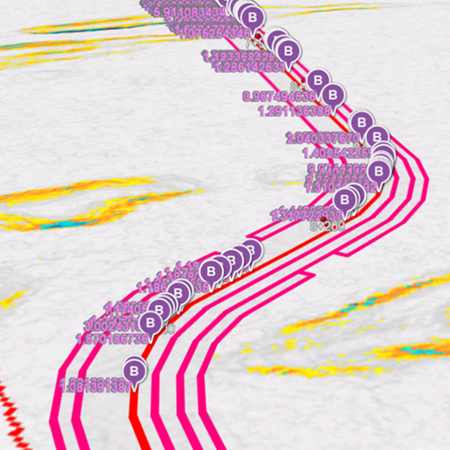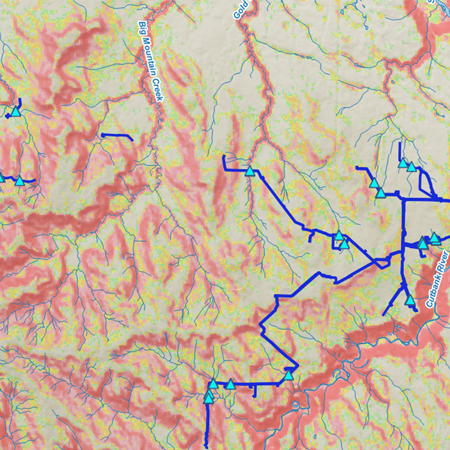 LIDAR ANALYSIS
With the majority of projects in Western Canada having access to LiDAR data, ProDelta completes a detailed analysis of the LiDAR which includes:
• Slope Classification
• Grade Direction
• Profile Analysis
• Bending Analytics
• Surface Drainage Analysis
GRADE DIRECTION
ProDelta DMS runs grade direction
along the Centre Line.

With calculations based on slope direction compared to the Centre Line, ProDelta can class the slope to determine cross slope vs vertical slope.
SURFACE DRANAGE ANALYSIS
Utilizing ProDelta's surface drainage analysis, construction professionals can see how surface water can impact the pipeline ROW. Surface Drainage Analysis helps construction planning with:
• Diversion Berm Placement
• Erosion Controls
• Slope Stability Issues.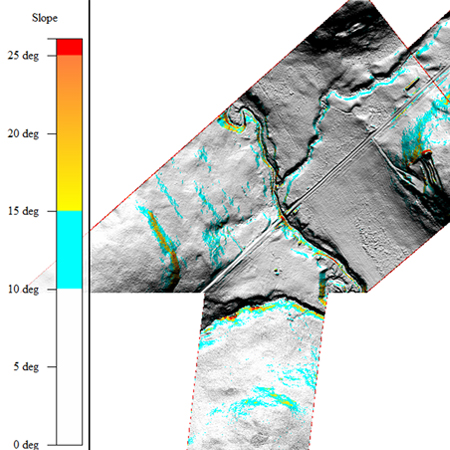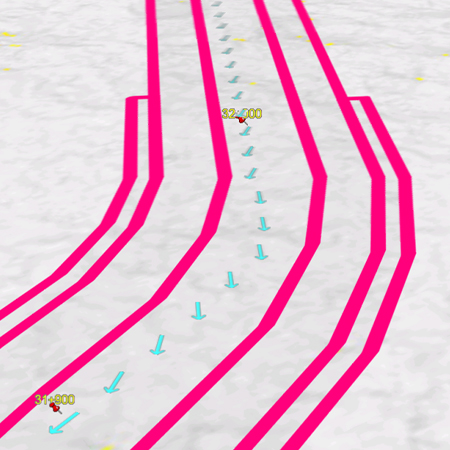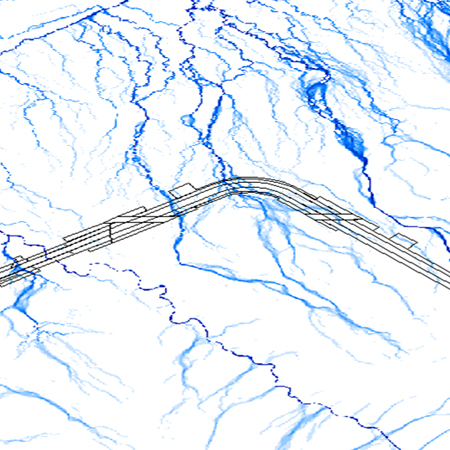 Upon construction completions, ProDelta can work with owners staff to transfer all construction data into their existing GIS platform for operational purposes. Data is inputted once, which reduces the costs with data management. ProDelta allows construction management professionals to access their data anywhere they have internet access. 
Utilizing remote sensing data collected from either manned or unmanned aerial vehicles, ProDelta can accomplish a variety of tasks in the construction industry
ProDelta can fly100+ kilometers per day, mapping out the entirety of your potential project.
ProDelta is able to capture high-resolution photogrammetry data, which allows us to derive a variety of analytics, examine the record of conditions,  calculate timber volume and carbon footprint, and much more. The variety of analytics available is extensive and results in greatly enhanced decision-making and reduced costs throughout the rest of the construction process.
record of conditons
Utilizing ProDelta's Photogrammetry gives construction management teams a complete record of conditions prior to any equipment entering the site. Benefits of the high-resolution record of conditions are:
• Landowner Engagement
• First Nations Engagement
• Land Optimization
• Clean Up Standards
• Cost Estimating
VEGETATION HEALTH
The human eye is limited to seeing only green light waves. However unhealthy vegetation gives off an abundance of Near Infra-Red light. Using Remote Sensing, clients have the
ability to see the vegetation health of their footprint compared to offsite. Benefits of the vegetation health analytics are:
• Transparent Data for All Stake Holders
• Statistical Comparison
• Repeatable for longer term monitoring
cut/fill analysis
ProDelta completes Cut/Fill Analysis for new construction projects. 
ProDelta incorporate required design specifications as set out by the owner.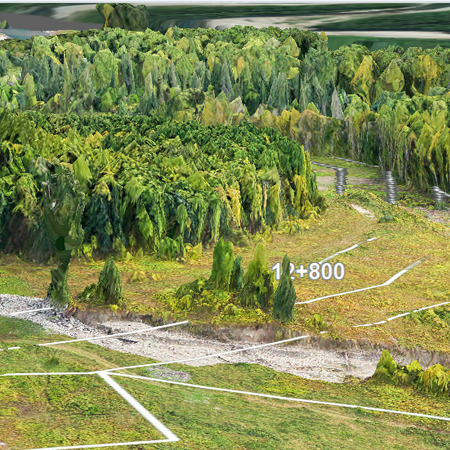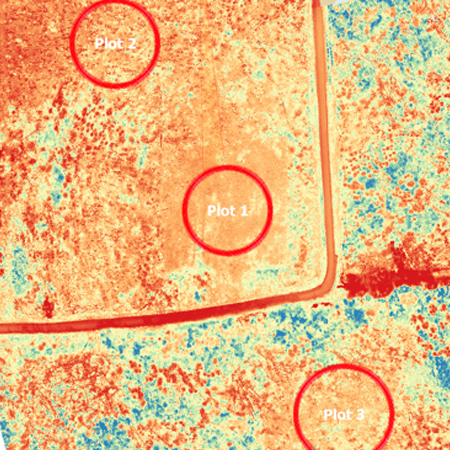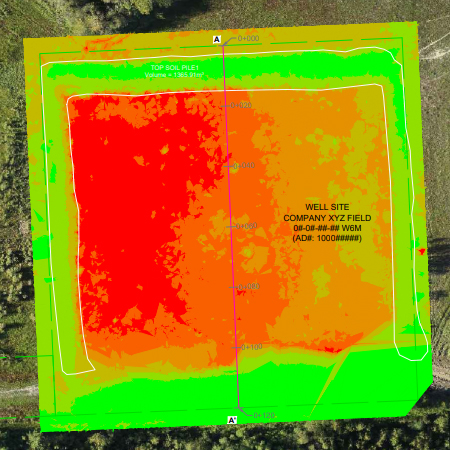 PREDICTIVE EROSION MODELLING
Erosion and Sediment Control is a challenge in any construction project.
Utilizing a series of different factors, ProDelta DMS can identify areas of higher erosion potential based on construction
schedule and seasonal precipitation.
ProDelta's erosion model can identify the higher risk areas to allow Erosion and Sediment Control Specialists (ESCP) to focus mitigation efforts.
timber volume/carbon footprint modelling
Utilizing ProDelta Imagery and additional data sets, ProDelta can generate the following:
• Timber Species
• Timber Volume Report in KP Report
Climate Change has become a Social License requirement for pipeline Construction.
ProDelta DMS calculates the associated carbon footprint with pipeline construction.
HAZARD IDENTIFICATION
Safety is the priority of any construction project. Utilizing the imagery and 3D Mesh, ProDelta DMS, in conjunction with safety professionals, can identify hazards before entering the ROW.
With the interactive features of ProDelta DMS, front line workers have access to the project before entering the ROW.
Additionally, a 3D fly through video,
with voice over can be used as site
specific orientation video.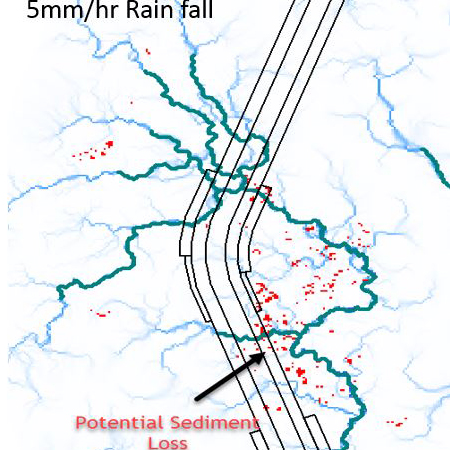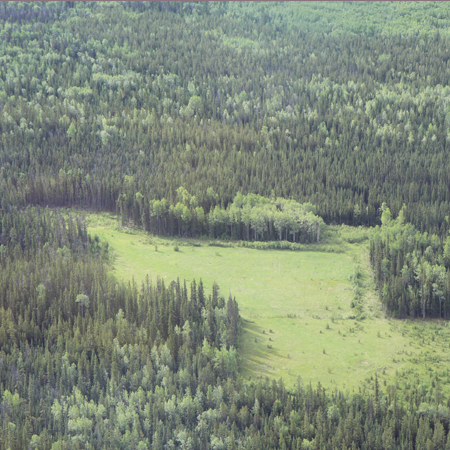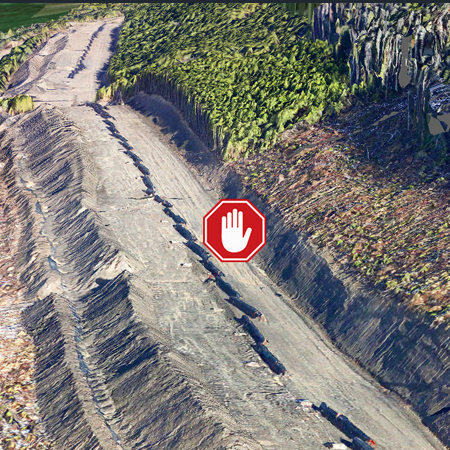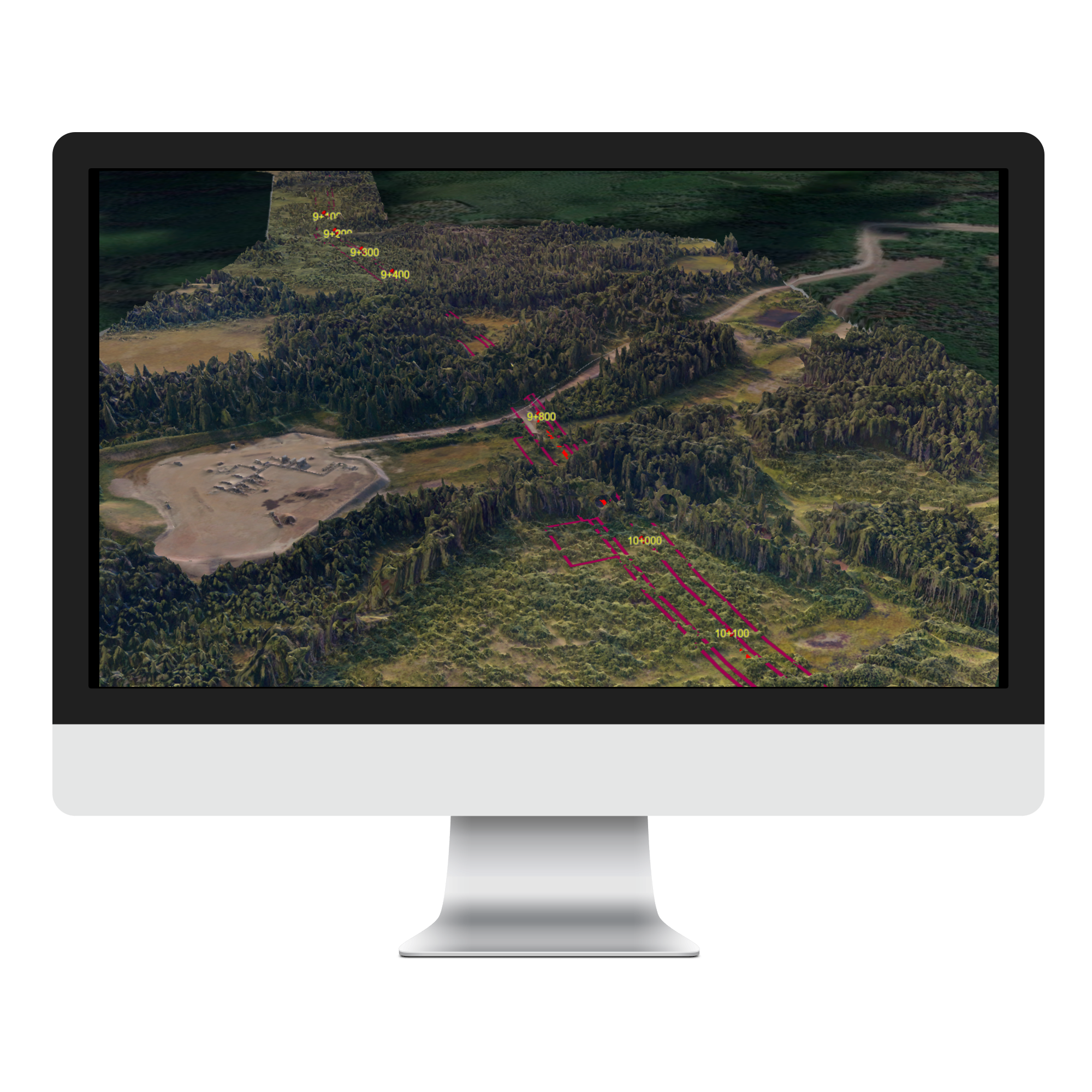 When planning the final project execution, ProDelta utilizes the analytics mentioned above to accurately predict challenges you will face in the construction process, allowing you to accurately schedule your project in a realistic timeframe.
Analytics derived above are quantified and working with Project Managers and Controllers, an accurate bid and schedule can be derived.  This includes supporting equipment and labour loading.   
With visualization of ProDelta's tools, working with all stakeholders ProDelta can provide data to aid in the mitigation of potential hazards in the construction process. 
enviornmental impact mitigation
All new construction has an environmental impact.
Supporting owners and contractors, ProDelta aids in developing a successful mitigation plan.  
Execution in the construction industry can be expensive and time consuming, especially when bad information leads to frequent mistakes. Prodelta specializes in putting accurate and up to date information into the hands of the people who need it. Keeping workers informed keeps the project moving forward, the workers safe, and stakeholders happy.
We do so using a variety of methods:
MACHINE CONTROL
Machine control in the Construction Industry allows equipment operators to work with high levels of confidence and accuracy,.
This Removes much of what was previously guesswork from regular operations.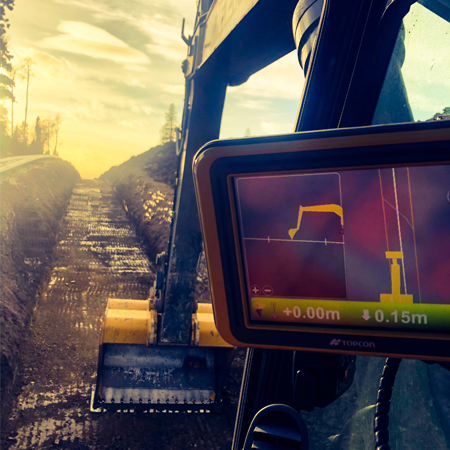 REAL TIME DATA AQUISITON
ProDelta DMS Mobile utilizes both Android and IOS interfaces to collect clients construction monitoring data and can work offline.
ProDelta's mobile platform can be customized to replicate existing forms and has a simple-to-use interface.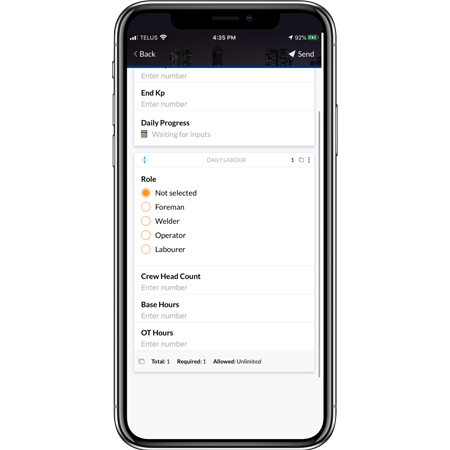 AERIAL PHOTOGRAPHY
ProDelta can utilize aerial cameras mounted external to the aircraft to give an unobscured view of the ROW. Aerial videos have an integrated KP Tracker.
High-Resolution Photos are also collected during the inspection process and integrated into ProDelta DMS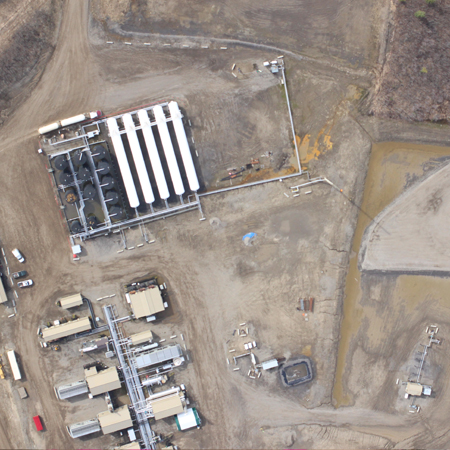 EQUIPMENT TRACKING
ProDelta DMS has an integrated equipment tracker called Delta Track. Delta Track integrates into existing fleet management systems, and updates in real time. It allows you to optimize crews based on changing workflowers, auto assigns equipment based on location, and much more.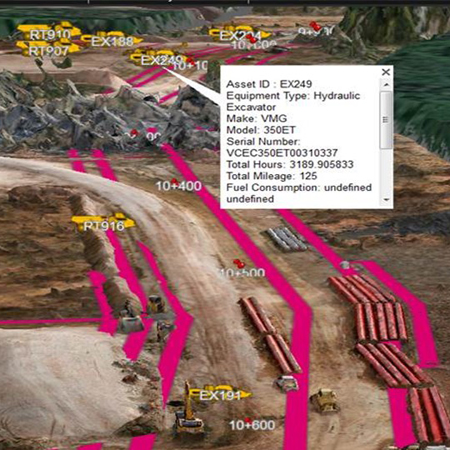 Contractor warranty review
Based on feedback from our clients, ProDelta continues to work on identifying workflows and analytics that make contractor warranty transparent and agreeable by both parties, reducing the risk of litigation.
Following a post clean up photogrammetry survey, ProDelta can re-run some analytics and complete a comparison of before and after.
With the transparent data sets, discussions between Contractors and Owners becomes simple.
Quantity Survey and As-Builts
ProDelta's field support team can complete quantity surveying and As builts.  
This includes the use of remote sensing, survey and 3D Laser Scanning to give our clients accurate records of their project.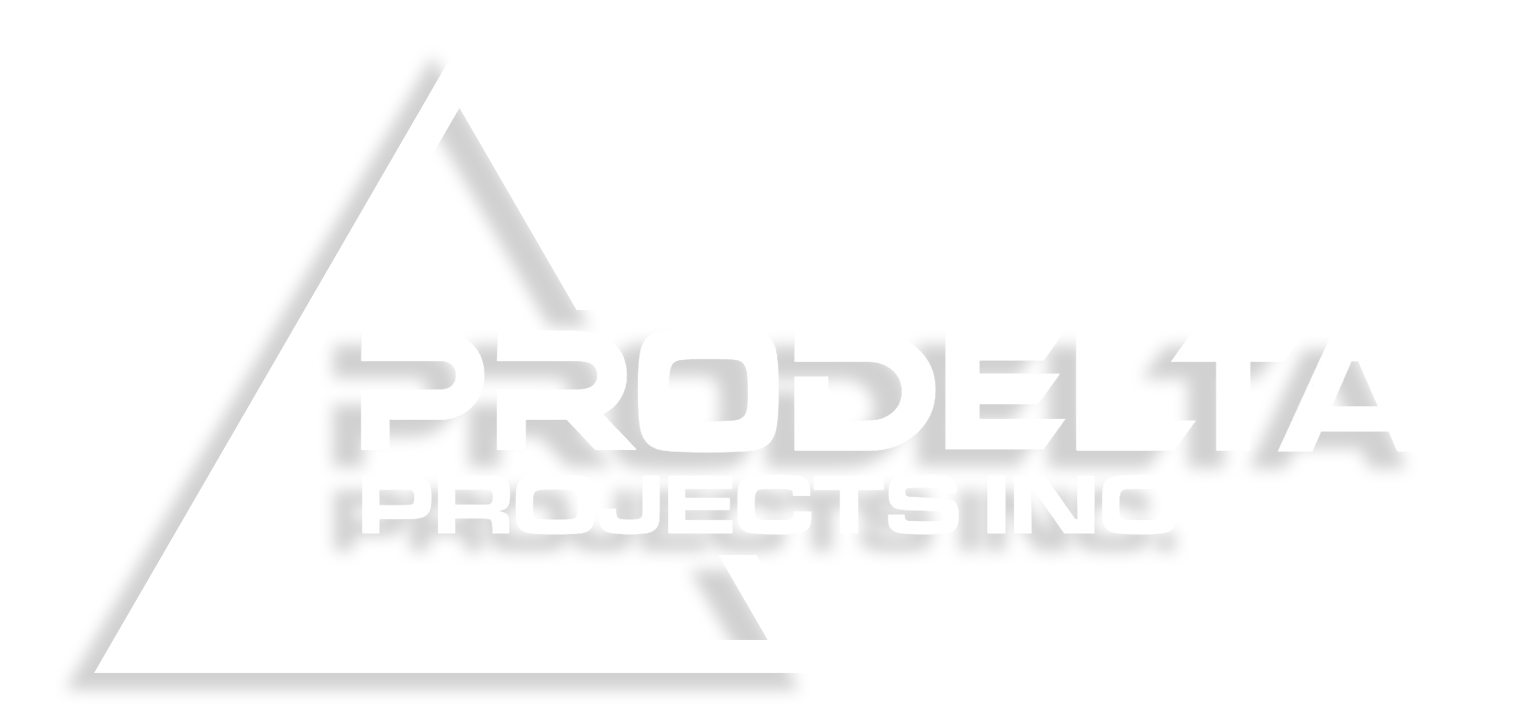 9303 109 Street
Fort St John, BC
V1J 6K6
HOME
ABOUT
TOOLS
MOBILE APP
© COPYRIGHT PRODELTA PROJECTS INC 2021. ALL RIGHTS RESERVED.