ASSET RETIREMENT OBLIGATION
Innovation and efficiency at work
Photo by: Kobe Tulloch, ProDelta Projects Inc.
Time reduction to closure
million dollars saved in liability
ProDelta was founded with the goal of making a progressive difference in the ARO industry, and get more sites to closure.
Using our exclusive PIPE Process, ProDelta has been able to reduce the time to closure from 5-12 years down to less than 3, an average of 65% faster than traditional methods including vegetation monitoring. 
This includes includes using business intelligence, data automation, and remote sensing technology.   
With over 200,000 wells left suspended or abandoned in Alberta alone, ProDelta understands that dragging out the ARO process is not only not in the client's best interest, it's not in ours. Instead, we look to optimize our level efficiency to reduce client's cost per site, reduce the time we spend getting each site to closure, and get ourselves working and the next site as quickly as possible. 
ProDelta's Technology is used around the world, and in NEBC we self perform on site assessment, decommissioning, remediation and reclamation. 

PROACTIVELY
Utilize Open Source Data and Internal Systems To Optimize Programs
IDENTIFY
Use Remote Sensing and Data Analytics for Accurate Planning
PLAN
Design, Volume Calculations, Estimate and Scheduling Support
EXECUTE
Data Automation, Machine Control Support,  Remediation/Reclamation
Historical Analysis
ProDelta has developed its internal geospatial system to utilize both client and open-source data to analyze infrastructure. During the process, ProDelta working with the client takes existing data and utilizes analytics to extrapolate potential high-risk areas. This includes but not limited to:
– Risk Management of Receptors 
– Sequence Planning 
– APEC Identification 
– Area Based Closure Optimization 
ProDelta has the ability to clean up old data sets and make them into visual easy to understand data.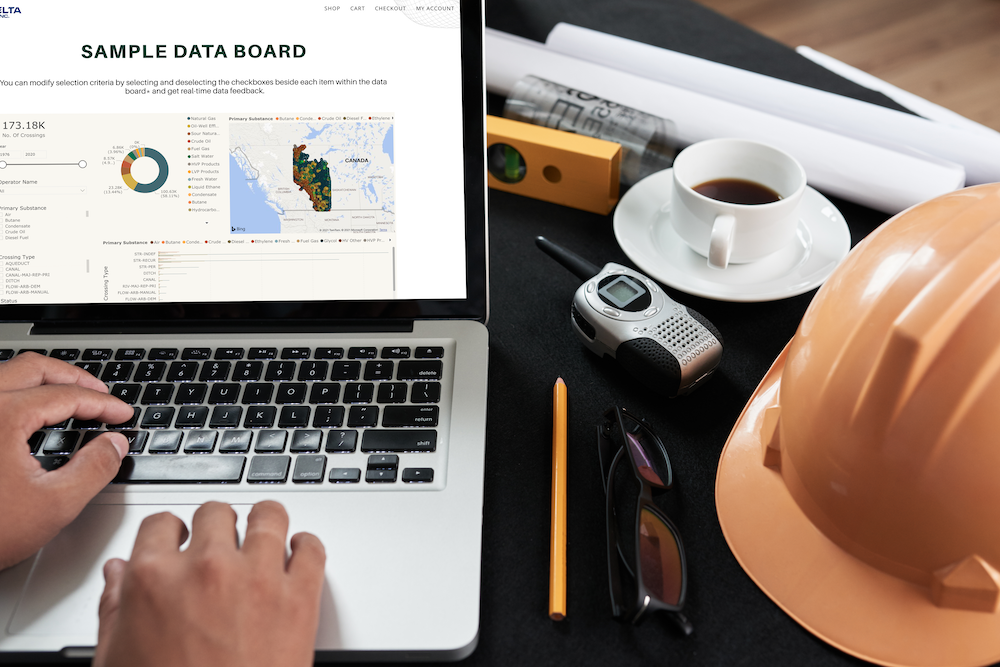 Utilizing remote sensing data collected from either manned or unmanned aerial vehicles, ProDelta can accomplish a variety of tasks in the ARO industry.
ProDelta can map over 100 sites/day in a focused area.  Data collected can be used for the following: 
– Phase/Stage 1 Walkover
– Background Imagery 
– Site Infrastructure Inventory
There are three different data sets that can be collected during our flights and processed through Nontra Analytics, which are:
• Aerial Photographs
• Oblique Photographs
• Photogrammetry Mapping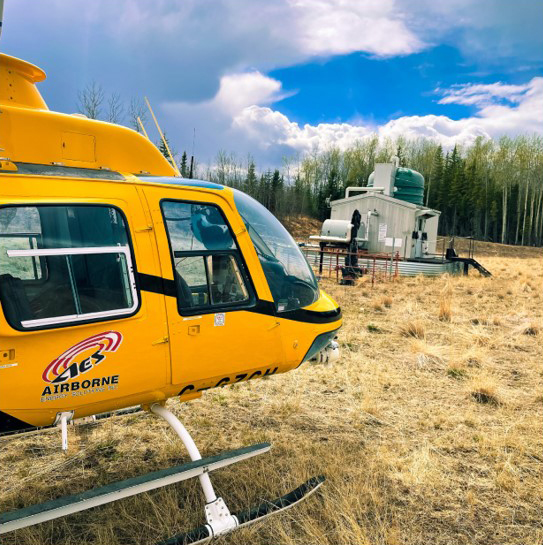 AERIAL PHOTOGRAPHS
Utilizing external mounted cameras to both manned and unmanned aircraft, ProDelta collects high resolution, georeferenced photographs in Nadar position.
PHOTOGRAMMETRY MAPPING
Using photogrammetry, a series of analytics can be derived and used for monitoring impacts to pipelines. The variety of analytics available is extensive, and results in greatly enhanced decision making and reduced costs throughout the rest of the ARO process.
OBLIQUE PHOTOGRAPHS
Oblique photographs are collected in conjunction with either aerial photographs or photogrammetry data acquisition.
They provide a different angle of view, with no extra cost of acquisition. 
examples of available analytics
record of conditons
Utilizing ProDelta's Photogrammetry gives construction management teams a complete record of conditions prior to any equipment entering the site. Benefits of the high-resolution record of conditions are:
Landowner Engagement

First Nations Engagement 

Site infrastructure assessment

Cost Estimating
VEGETATION HEALTH
The human eye is limited to seeing only green light waves. However unhealthy vegetation gives off an abundance of Near Infra-Red light. Using Remote Sensing, clients have the
ability to see the vegetation health of their footprint compared to offsite. Benefits of the vegetation health analytics are:
• Transparent Data for All Stake Holders
• Statistical Comparison
• Repeatable for longer term monitoring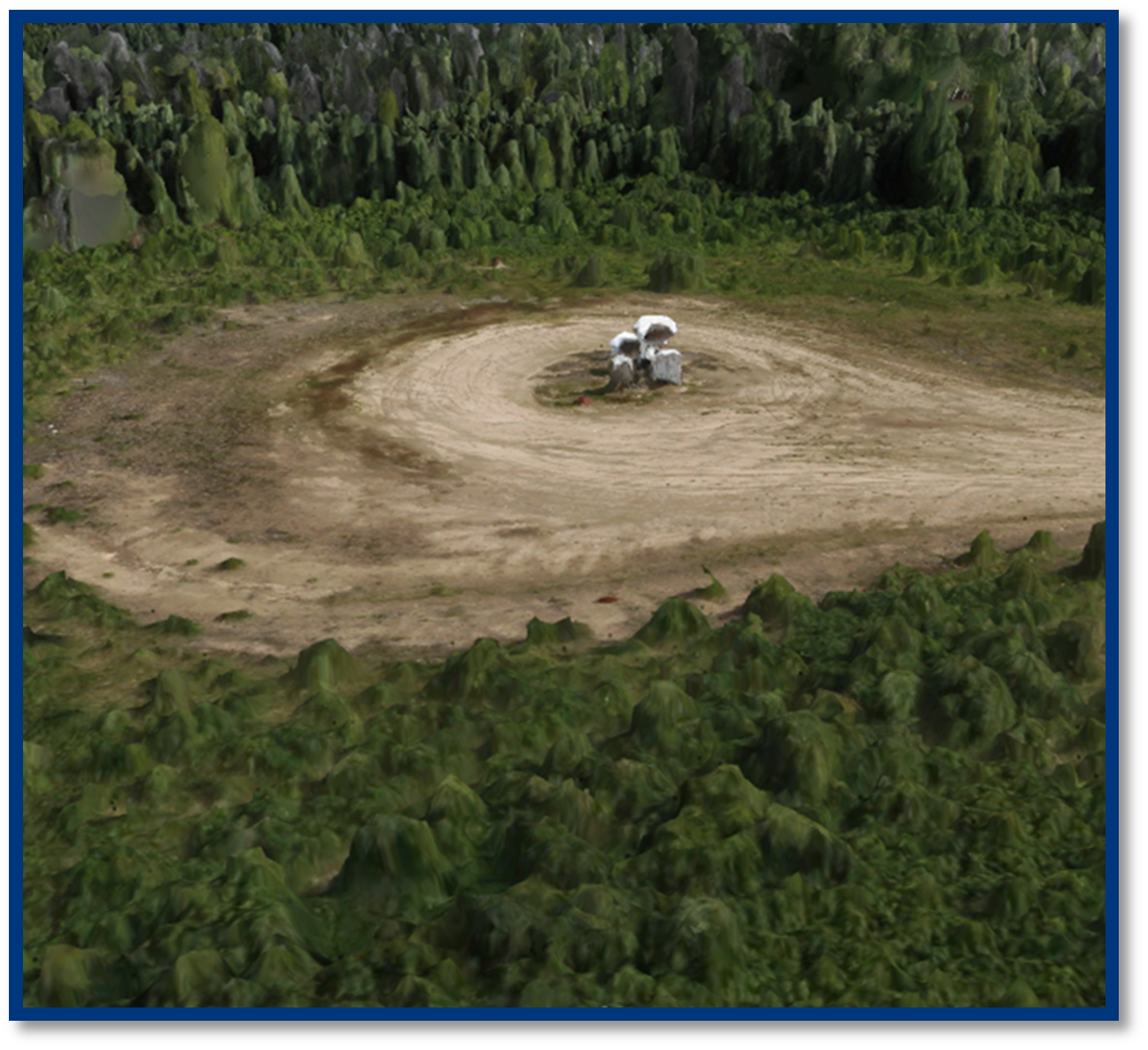 Volume calculations during remediation planning are traditionally based upon the most extreme levels of contamination, even though the cases where that is needed are exceedingly rare.
ProDelta instead uses a Risk-Based approach, where liability is based on average actual cost to retire an asset in a certain risk class. We compare to risk based guidelines developed for an asset class, and rely on real world cost for statistically significant groups of sites. This drastically reduces the work per site, the cost per site, and gets more sites to closure. 
ProDelta does 3D Environmental Information Model (EIM) which can be viewed online or through an interactived 3D pdf.   
With the abilty to visualize the data and capabilities to model to risk based standards/guideline.  All stake holders gain new insight to a project.   
Within our planning/scheduling services, ProDelta can optimize the closure of a site and a field.  Through our pre-planning, analytics, and collaboration with stakeholders.   ProDelta generates a schedule with a high level of cost certainty to get sites to closure.  
Drilling & decomissioning
ProDelta outworks our competition 10 Sites to 3 using our custom Multi-Solution tool. ProDelta (MST) was developed with the goal of optimizing costs by completing multiple scopes of work in a single mobilization. Based in Fort St. John, BC, ProDelta MST is one of the most efficient tools in the Asset Retirement Obligation
(ARO) Process. 
reclamation & Remediation
Smart Dig™ is a paradigm shift in the way the ARO process is completed at the front line. Smart Dig™ integrates the excavation design into GPS Enabled Construction Equipment. The GPS enabled equipment takes ProDelta's design and gives the operator a real time view of the excavation design. An operator knows where the excavator bucket is in relation to the design within 3 cm. 
The ProDelta DMS App has changed how inspections are done by drastically changing the rate at which they can be accomplished. By filling out forms through your mobile device and having the information sent directly to your database,  you are able to move swiftly onto asset retirement and rapidly get sites to closure.  Reporting can be done in 7 business days of final lab results.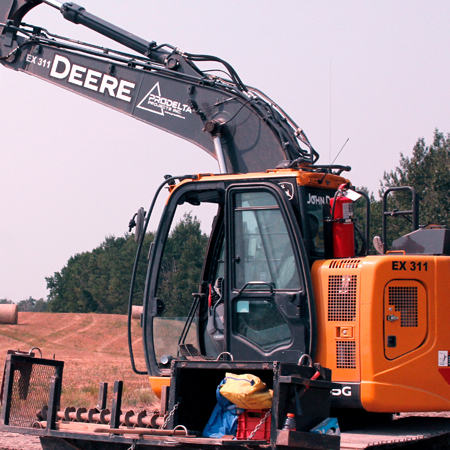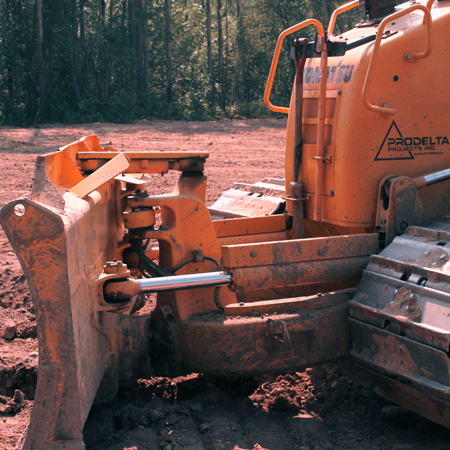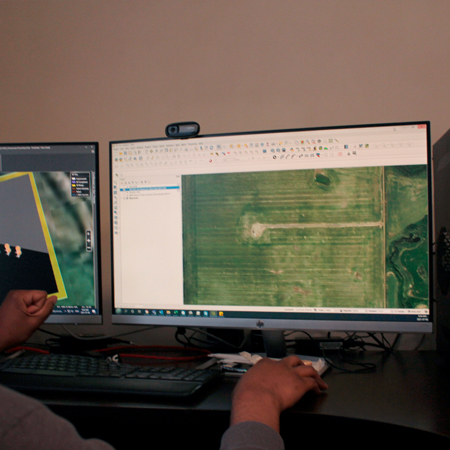 © COPYRIGHT PRODELTA PROJECTS INC 2021. ALL RIGHTS RESERVED.
© COPYRIGHT PRODELTA PROJECTS INC 2021. ALL RIGHTS RESERVED.