Don't Just Comply, Perform
Changing the Way Inspections are Done
Photo by: Ryan Tulloch, ProDelta Projects Inc.
km of pipeline inspected anually
Working in Regulatory compliance
ProDelta Projects Inc. Specializes in Remote Sensing and Data Analytics using photogrammetry technology introduces a new level of analytics that ensure clients stay within compliance and manage risk in a cost-effective manner.
ProDelta's leading technology is changing the way inspections are done, ensuring the clients exceed their compliance requirements, with transparent data that can be easily searched.
ProDelta Projects Inc. has developed the Proactive Identify Planning Execution (PIPE) System that is focused on saving clients money and giving them both confidence and auditable regulatory compliance.
The PIPE Process can take thousands of km's, identify high-risk locations and focus specialists  on critical areas which can impact safe operations.
Data for Analytics is collected during regular flight patrols 
If reassesment is required, data collected and analyzed through the PIPE Process can aid in the process provide a high level of cost certainty.

PROACTIVE
Utilize Open Source Data and Internal Systems To Optimize Programs
IDENTIFY
Use Remote Sensing and Data Analytics for Accurate Planning
PLAN
Design, Create Cost Estimates and Provide Scheduling Support
EXECUTE
Data Automation, Machine Control Support,  Remediation/Reclamation
BEFORE LEAVING THE OFFICE
ProDelta has developed its internal geospatial system to utilize both client and open-source data to analyze linear infrastructure. During the process, ProDelta working with the client takes existing data and utilizes analytics to extrapolate potential high-risk areas. This includes but not limited to: 
• Age of Infrastructure
• Potential Geohazards,
• High Risk Creek Crossings
• Infrastructure Substance
These analytics are implemented into a monitoring program that can be implemented later during inspection.
ProDelta has developed a series of different interactive dashboards to  that are free to use as part of our process, allowing stakeholders to view their information in convenient methods not seen before.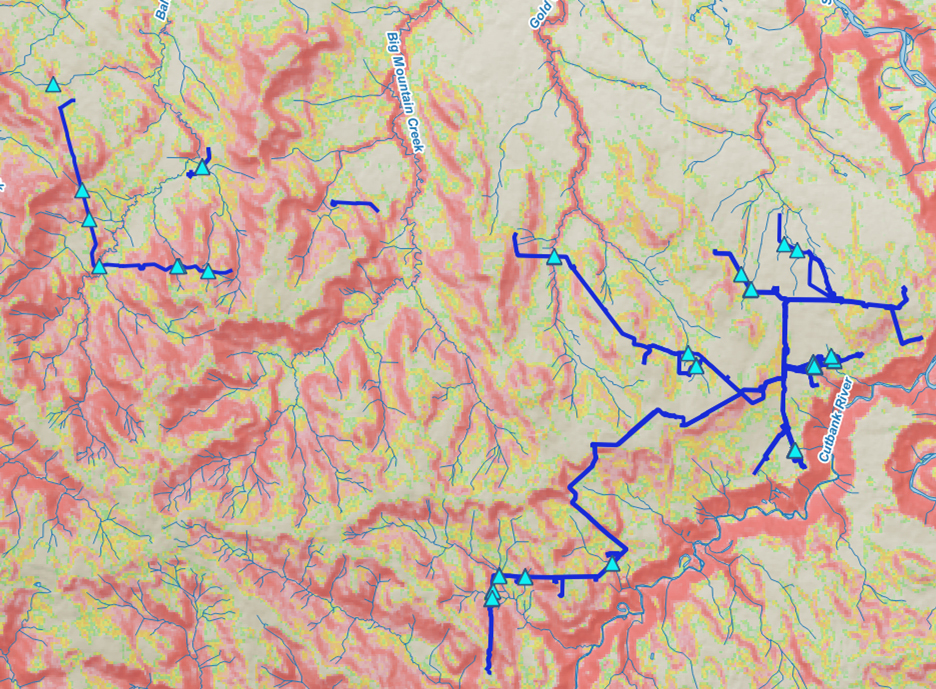 BUSINESS INTELLIGENCE DASHBOARD
Take a look for free at one of our available Business Intelligence Dashboards on Alberta Creek Crossings.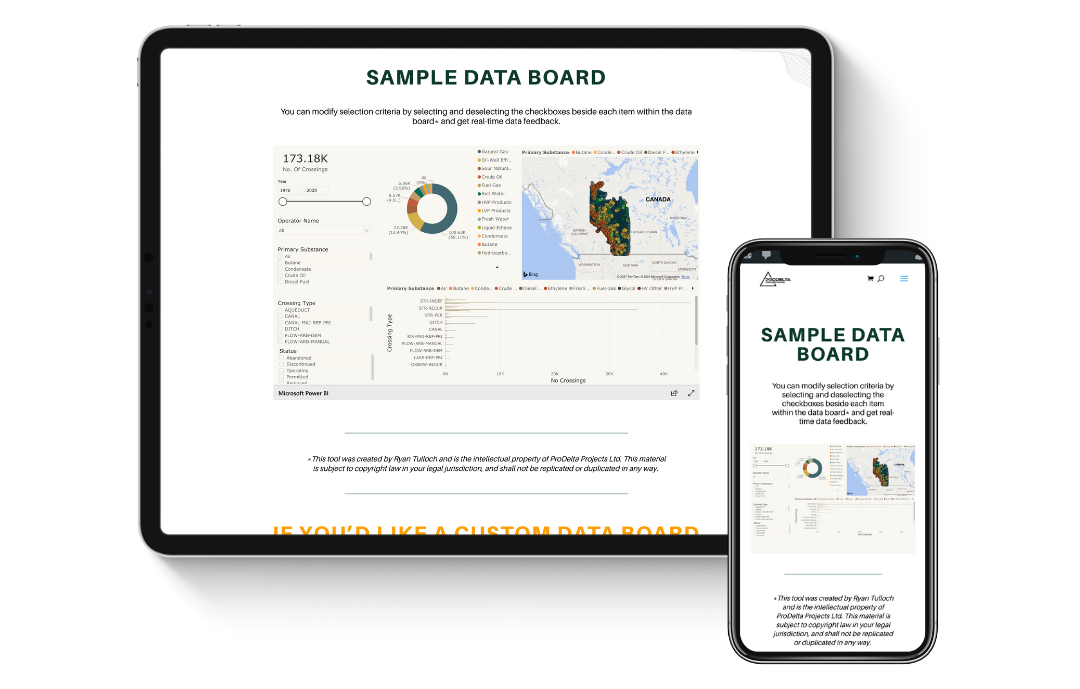 Photogrammetry utilizes high resolution photos to measure. This is similar to LIDAR technology. It is cost effective, can be integrated into routine aerial patrol, and derives valuable analytics.
During schedueld aerial inspections, the ProDelta Photogrammetry sensor captures a high resolution every 2 seconds and is programmed to follow the pipeline ROW. High-Risk areas identified during the data review or during the inspection have additional data captured in minutes. Following the collection of data, ProDelta can generate two different outputs: 
• High-Resolution NADAR Photos for low-risk areas:
• Processed Data for High-risk areas, which entails:
   • High-Resolution Orthomosaic
   • Colourized Point Cloud/3D Mesh
   • Digital Surface Model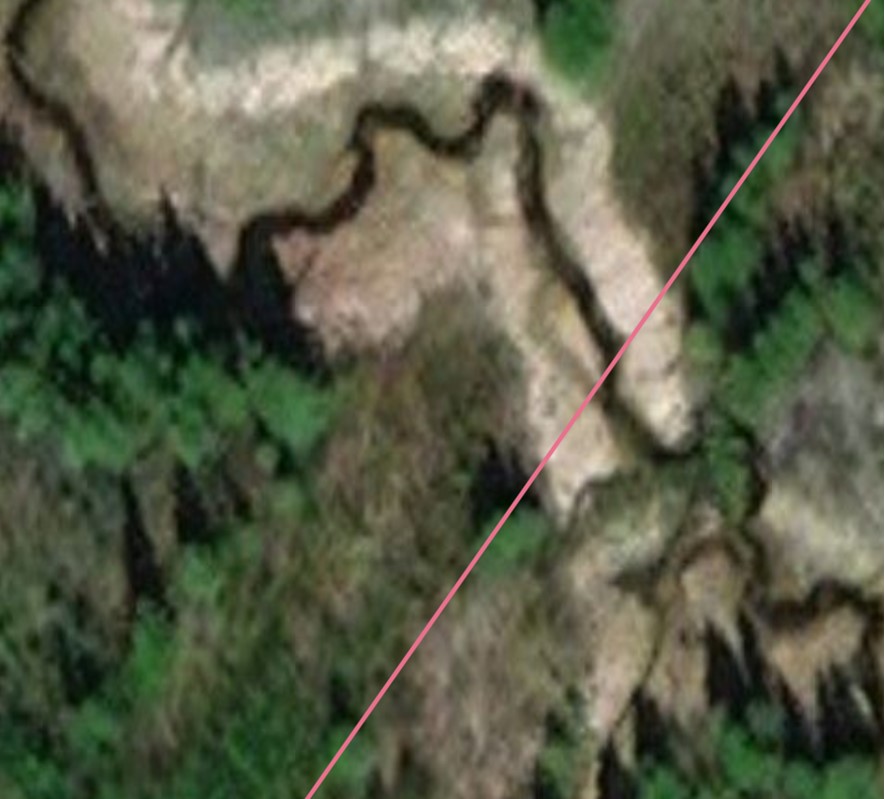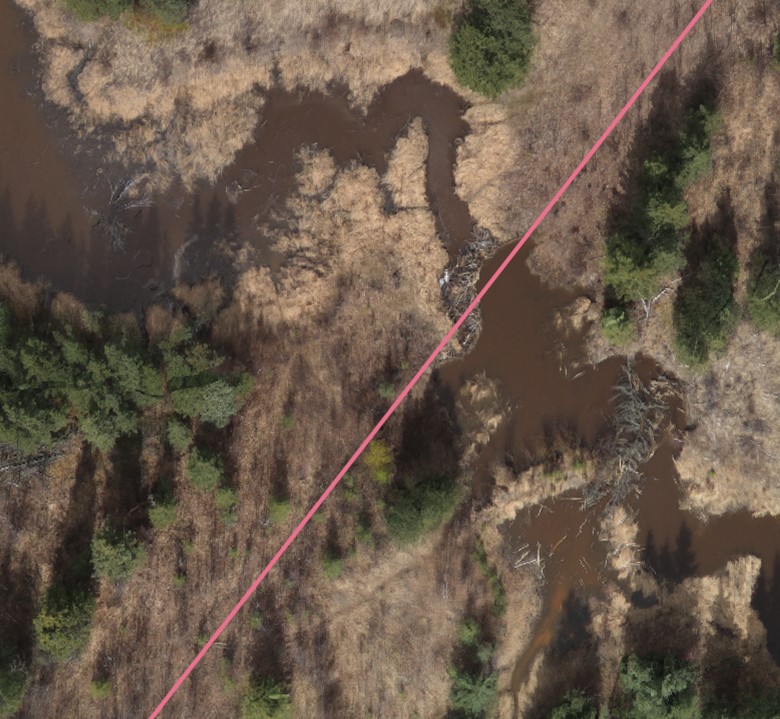 Comparison of Satellite Imagery vs Data Collection During Pipeline Inspection, Identifying a high risk beaver dam. 
The processed data collected through photogrammetry collected during ProDelta's aerial inspections is able to derive a series of analytics valuable to our clients in the long term, such as:
VEGETATION HEALTH
The human eye is limited to seeing only green light waves. However unhealthy vegetation gives off an abundance of Near Infra-Red light. Using Remote Sensing, clients have the ability to see the vegetation health of their footprint compared to offsite. Benefits of the vegetation health analytics are:
• Transparent Data for All Stake Holder  • Statistical Comparison
• Repeatable for longer term monitoring
SURFACE DRANAGE ANALYSIS
Utilizing ProDelta's surface drainage analysis, construction professionals can see how surface water can impact the pipeline ROW. Surface Drainage Analysis helps construction planning with:
• Diversion Berm Placement
• Erosion Controls
• Slope Stability Issues.
Change detection
In areas that are high potential of slope stability, ProDelta can compare different monitoring events to determine potential movement.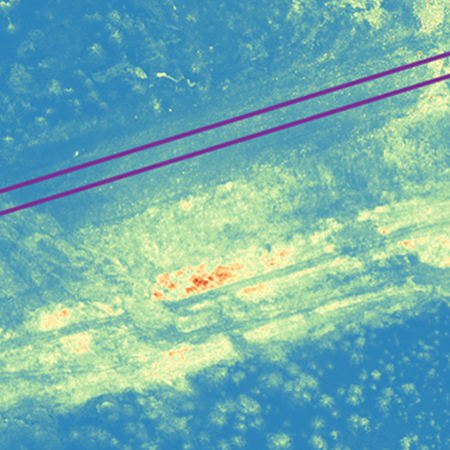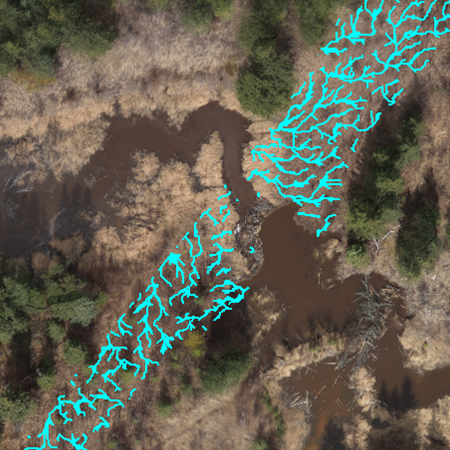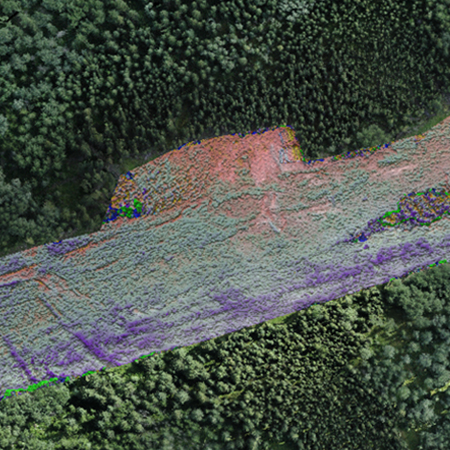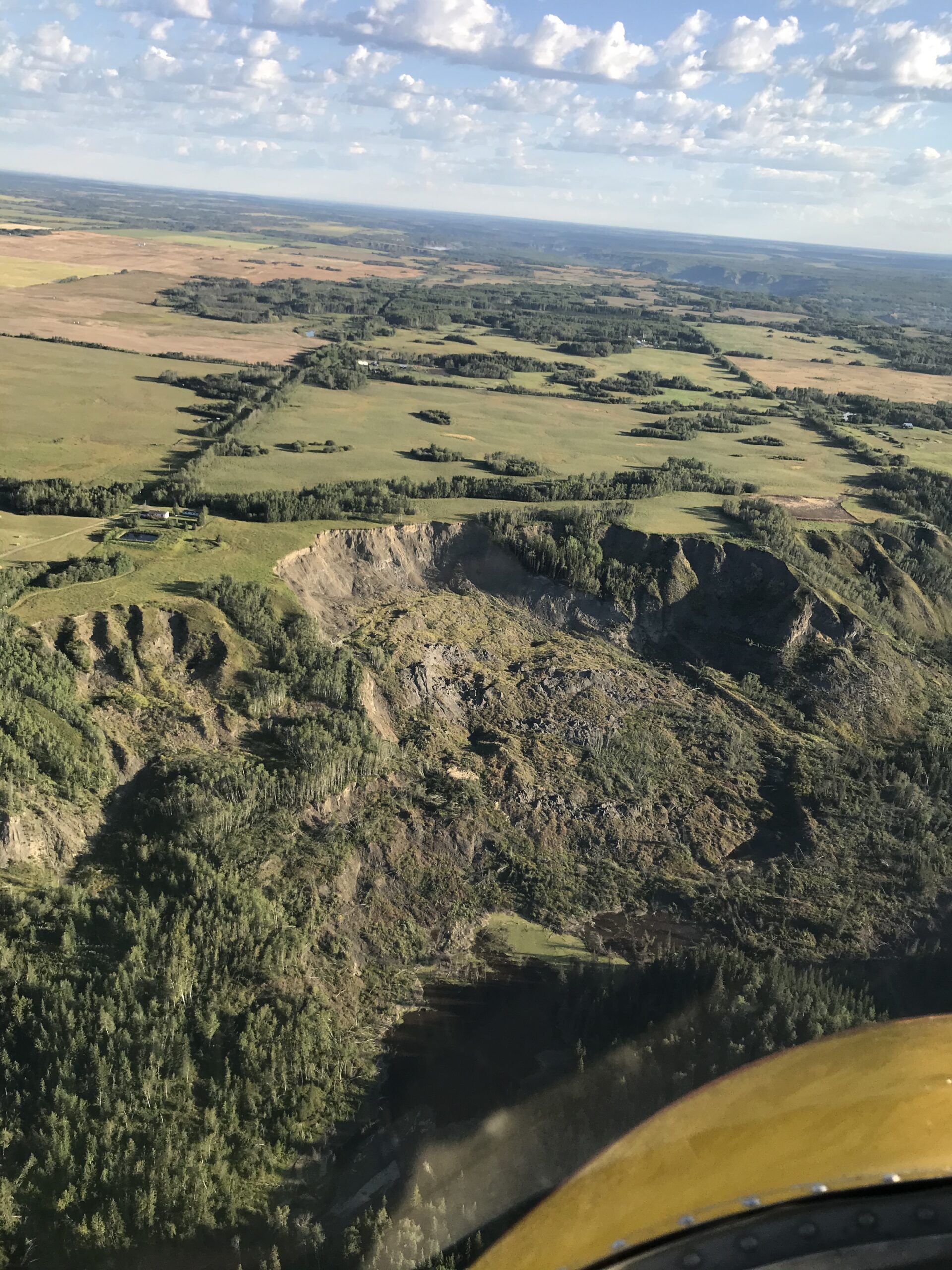 ProDelta believes that the start of a good plan, starts with easy to understand data.  
Using ProDelta DMS portals, our users have the ability to view their data inside our interactive GIS platform, or have a quick summary through our business intelligence portal.   
Focused Ground Truthing and Measurement
ProDelta has in-house survey staff to complete detailed surveys for revetment execution. ProDelta's team can collect data which includes but is not limited to:
Depth of Cover

Potential Movement

Steam Capacity Assessment
Detailed site drawings are developed to work with Engineers and Environmental Specialists to optimize the revetment process.
Execution PLANNING AND schedule
Working with in-house estimators and schedulers, ProDelta can generate a cost estimate and associated schedule which provides a high level of cost certainty for approved revetment. 
During execution with approved contractors, ProDelta's field technical staff can support machine control, quantity survey and automate data required for all integrity digs.
Machine Control is a paradigm shift in the way equipment operation is completed at the frontline. ProDelta is utilizing GPS technology in order to give equipment operators extreme confidence and high levels of accuracy while operating, as well as generating a better understanding of the process.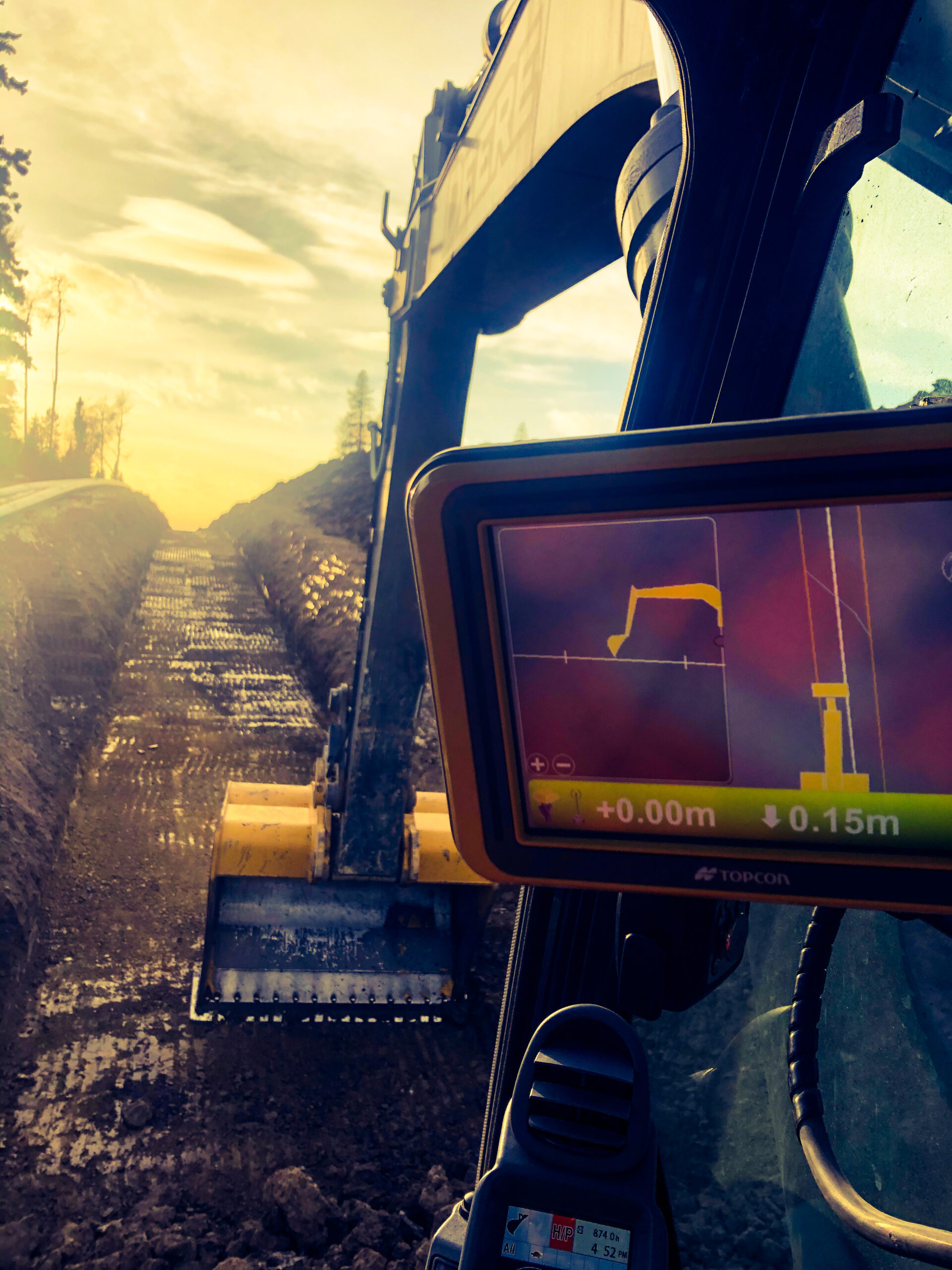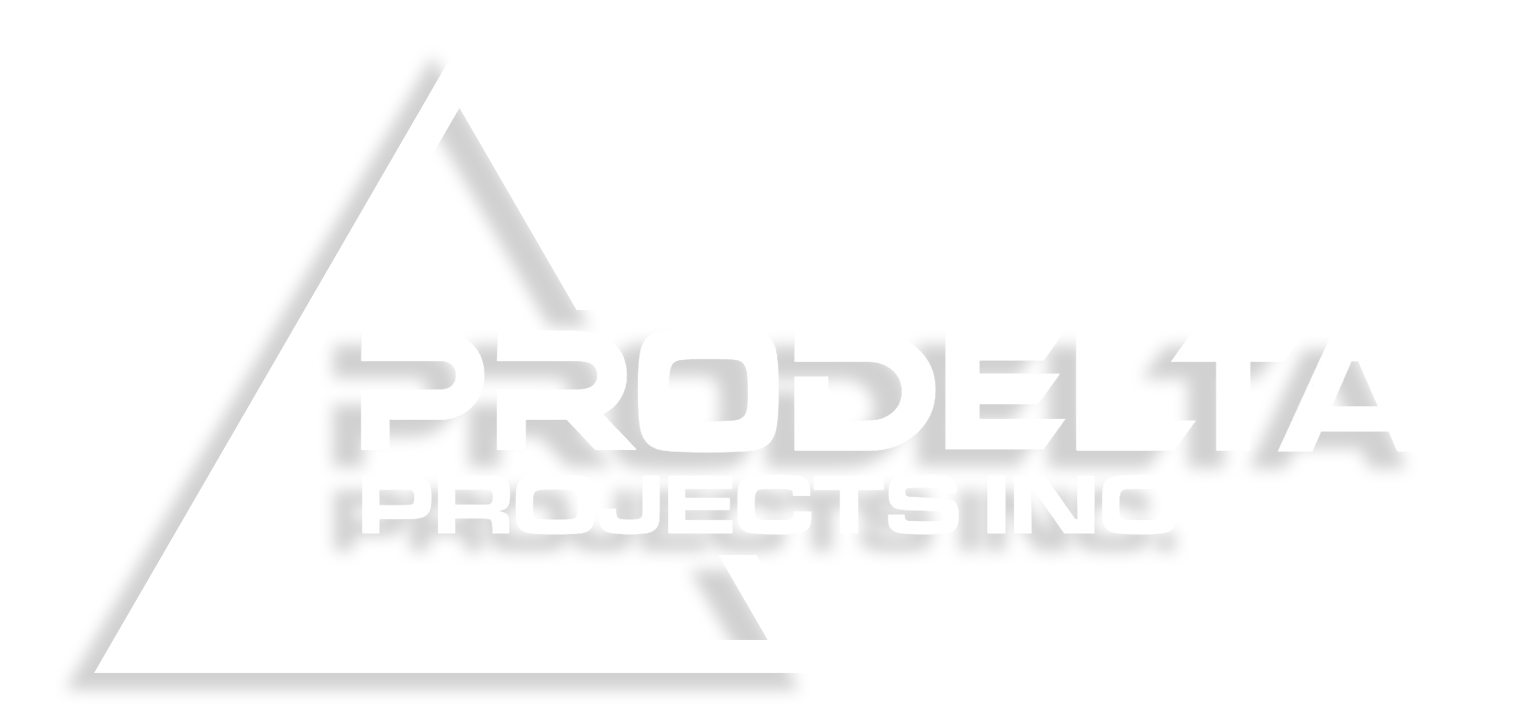 9303 109 Street
Fort St John, BC
V1J 6K6
HOME
ABOUT
TOOLS
MOBILE APP
© COPYRIGHT PRODELTA PROJECTS INC 2021. ALL RIGHTS RESERVED.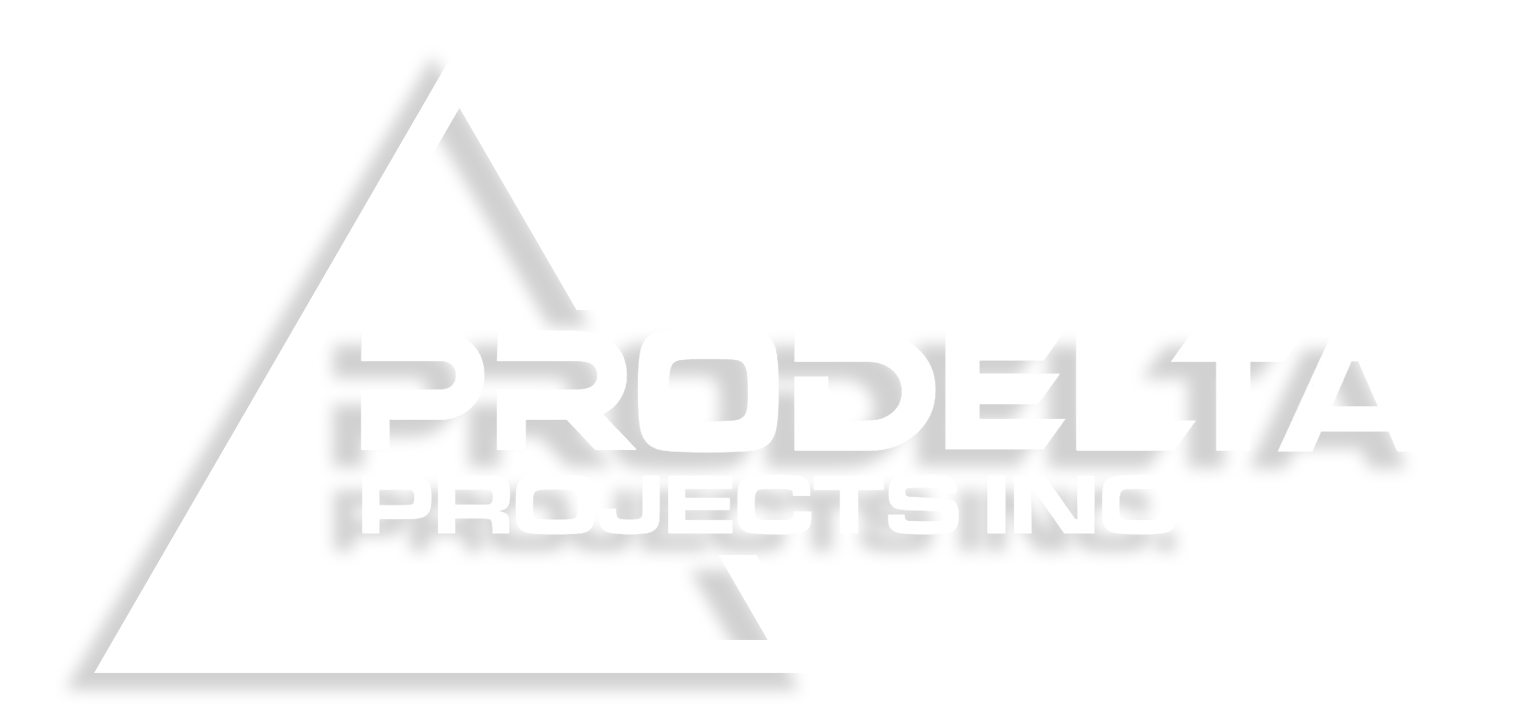 9303 109 Street
Fort St John, BC
V1J 6K6
HOME
ABOUT
TOOLS
MOBILE APP
© COPYRIGHT PRODELTA PROJECTS INC 2021. ALL RIGHTS RESERVED.